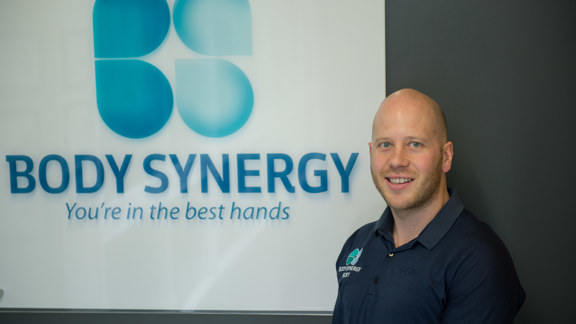 Ricky Stewart
Company Director/Manager/Personal Trainer
Qualifications & Work Experience:
11 years of personal training working alongside Rowan Ellis helping thousands of customers free themselves of back pain. Body Synergy manager for 8 years. Assisted Rowan in the development of his scientific principles.
The greatest thing about working at Body Synergy Gym:
Working with a range of different people from all walks of life and age brackets, being able to find common grounding with them all and then most importantly the satisfaction that comes from the results.
My greatest achievement to date:
Buying into Body Synergy. I believe so much in the values of Body Synergy after 8 years of prior involvement and being a part of the ongoing scientific research I brought 50% of the business.
Why I do what I do:
Because I like to help people reach their full potential in all aspects of life.
Talk to me
If you want to change your life for a more positive healthier lifestyle come see me.
Favourite Quote:
Only worry about things in life you can control.
View all Team Members