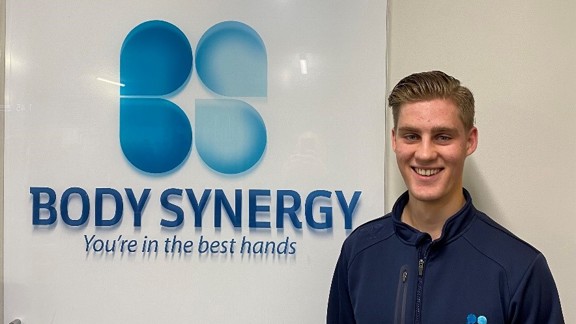 Jordan Frost
Gym Instructor
Qualifications
 Bachelor of Applied Science (Physical Activity, Health and Wellness) at Otago Polytechnic.
What does my role entail?
My role in Body Synergy is to motivate and provide guidance to help people reach their fitness goals. Let's make this an exciting journey!
About me in 60 seconds?
I am currently in my last year of completing a BAppSc degree at the Otago Polytechnic. I am involved in athletics coaching, have ten years of experience in gymnastics coaching, and am a competitive athlete in athletics. I have a huge passion for fitness, music, and entrepreneurship.
My favourite thing about Body Synergy
Is that the inclusive environment allows the trainers/experts to know their clients and create professional relationships. I value the opportunity too that clients can look at doing massage, rehabilitation, strength training or daily workouts.
My most outstanding achievement to date?
Represented Otago in Athletics and Rugby.
Performance Analysis Team that helped the NZ Silver Ferns win the Netball World Cup in 2019.
Winner of Best Pitch and the Maori Business Bootcamp Inaugural Award at Audacious 2020
View all Team Members