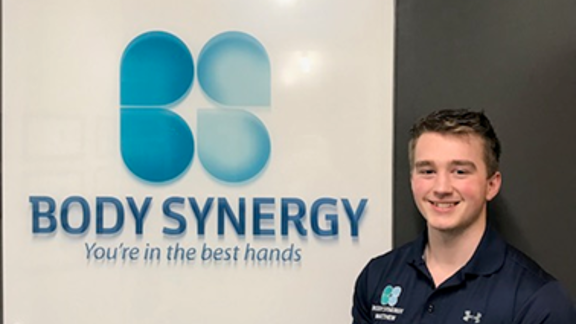 Matthew Roxburgh
Gym Instructor
What does my role entail?
My role is to assist people with their journey at Body Synergy. I will do this using my knowledge through study and the professional advice of the Body Synergy team.
The greatest thing about working at Body Synergy:
How it is different from any other commercial gym I have ever trained at. Their philosophy around educating and motivating the members is something I value. I think their professional expertise is a really important service that isn't found in most generic gyms.
My greatest achievement to date:
Having 100% attendance at Polytechnic and all my previous jobs.
About me in 60 seconds...
Exercise, weights, health - just passionate about the fitness industry.
Favourite Quote:
By doing what you love, you inspire and awaken the hearts of others.
View all Team Members