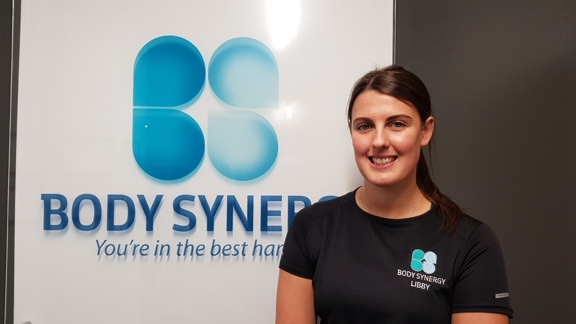 Libby Van Harselaar
Gym Instructor
Qualifications & Work Experience:
 Currently enrolled at Otago Polytechnic Certificate in exercise science.
The greatest thing about working at Body Synergy Gym:
Helping and motivating people to achieve their goals and live a better quality of life, pain and injury-free.
My greatest achievement to date:

Being selected for two national sporting teams and finding an area of study in exercise science that I am passionated 
My favourite thing about Body Synergy:
The supportive friendly environment that ensures all clients are performing exercises with perfect form. I love the energy that comes with going to Body Synergy and motivation and drive that every member has when they walk through the doors.
Talk to me if you want.

I will make you talk to me every time you attend, I give you no choice.
Favourite Quote:

You were put on this earth to achieve your greatest self, to live out your purpose and do it courageously. (Motivationping.com)
View all Team Members