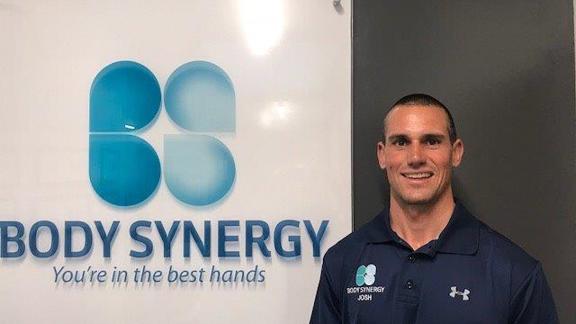 Josh Thickpenny
Head Trainer, gym instructor
What does my role entail?
Gym management and Personal Training
Qualifications & Work Experience:
Certificate in Personal Training AUT; Sports Performance Nutrition AUT; National Certificate in Fitness NZIHF.
About me in 60 seconds:
My goal is to make the most of each day, lead a healthy, active, positive lifestyle which I hope inspires others to do the same. I always try my best to be kind, considerate and thoughtful. What I enjoy doing most and motivates me is my family, helping others, surfing and training. 
The greatest thing about working at Body Synergy Gym:
The innovative techniques which are used to analyse, diagnose and educate each individual. This approach gives the clients a better understanding of their body and the knowledge required to achieve their own specific goal. It's also a very fun and positive work environment.
My greatest achievement to date:
Motivating others to achieve their goals and become the best they can be. 2x Open men's South Island surfing circuit champion.
Favourite Quote:
If in doubt, paddle out - Nat Young
View all Team Members